Importing Medical Devices into the U.S. in Compliance with the U.S. FDA
Register Now
This webinar will provide a basic overview of FDA regulations and requirements to import medical devices into the U.S. Jennifer Diaz will discuss how the FDA defines and regulates a medical device and the pathway to legally market a medical device in the U.S.

This presentation will cover:
• How to determine if your product is a medical device
• How to determine if your medical device is a Class I, II, or III
• How to determine your product code
• How to determine whether or not your manufacturer is registered with the FDA (and their enforcement history)

Attendees will receive the Top 10 tips when importing medical devices.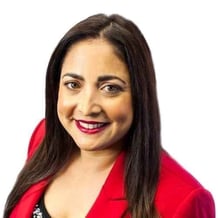 Jennifer (Jen) Diaz is the President and Founder of Diaz Trade Law. Jen is a Board-Certified International Attorney specializing in customs and international trade. For more than 17 years, Jen has counseled businesses of all sizes on complex customs issues and has a strong record of success in mitigating federal administrative enforcement actions. Jen has been recognized by Chambers Global and USA, "Super Lawyers" as a Top International Attorney, has an AV rating of "Superb," and is considered a leading expert in International Trade Law by the Florida Bar. Jen founded Diaz Trade Law in 2016. The firm boasts a multilingual team of experts and has rapidly become one of the nation's leading Customs and International Trade law firms.
Beyond her legal practice, Jen is a champion of organizations within her industry and served as President of the Organization of Women in International Trade (OWIT International) as well as OWIT South Florida. A frequent media commentator, Jen is a nationally recognized thought leader and has authored book chapters for The Florida Bar and the American Bar Association, numerous Bloomberg Law articles, and other leading publications. Jen is the Editor of the Customs & International Trade Law blog recognized by the U.S. Library of Congress as being an important part of the legal historical record. Jen resides in Miami, Florida, with her two children (one, a fur child) and husband.